---
Custom Personalized spare tire cover using your Logo, Photo, or text
Custom made tire covers with your picture, logo, etc full color seam to seam face with black heavy duty vinyl tread produced to your exact tire size. Questions: Back up camera opening?  For factory installed cameras we will make a 2" opening in the center of the design. If needed we...
---
View Product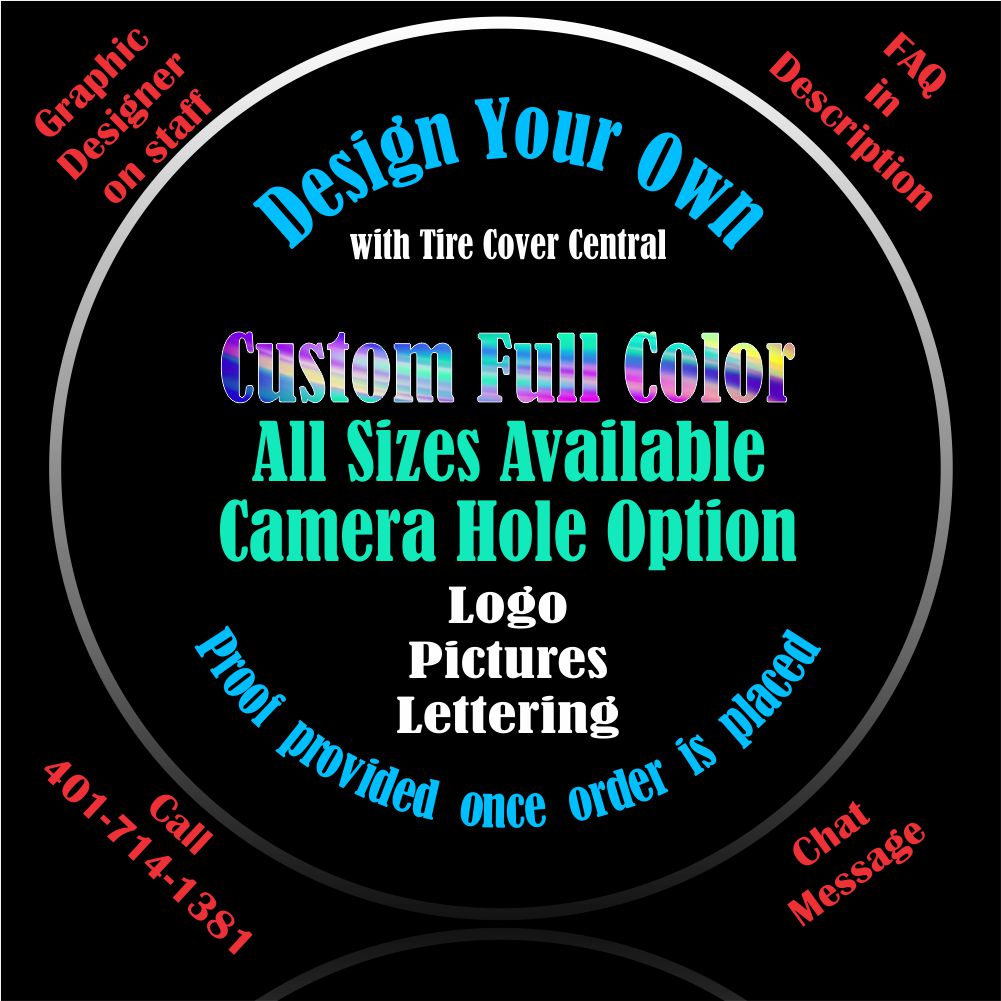 ---
---
Home page
Personalize your vehicle with a spare tire cover. We have over 600 stock tire cover designs or you can create your own by simply giving us a call at 401 714 1381 or emailing your design to customtirecovers3@outlook.com  . You can also click on the customize tire cover product to purchase on line.
Our product line also includes: Outdoor Barbeque grill covers, window murals and decals, propane tank covers, banners and more.