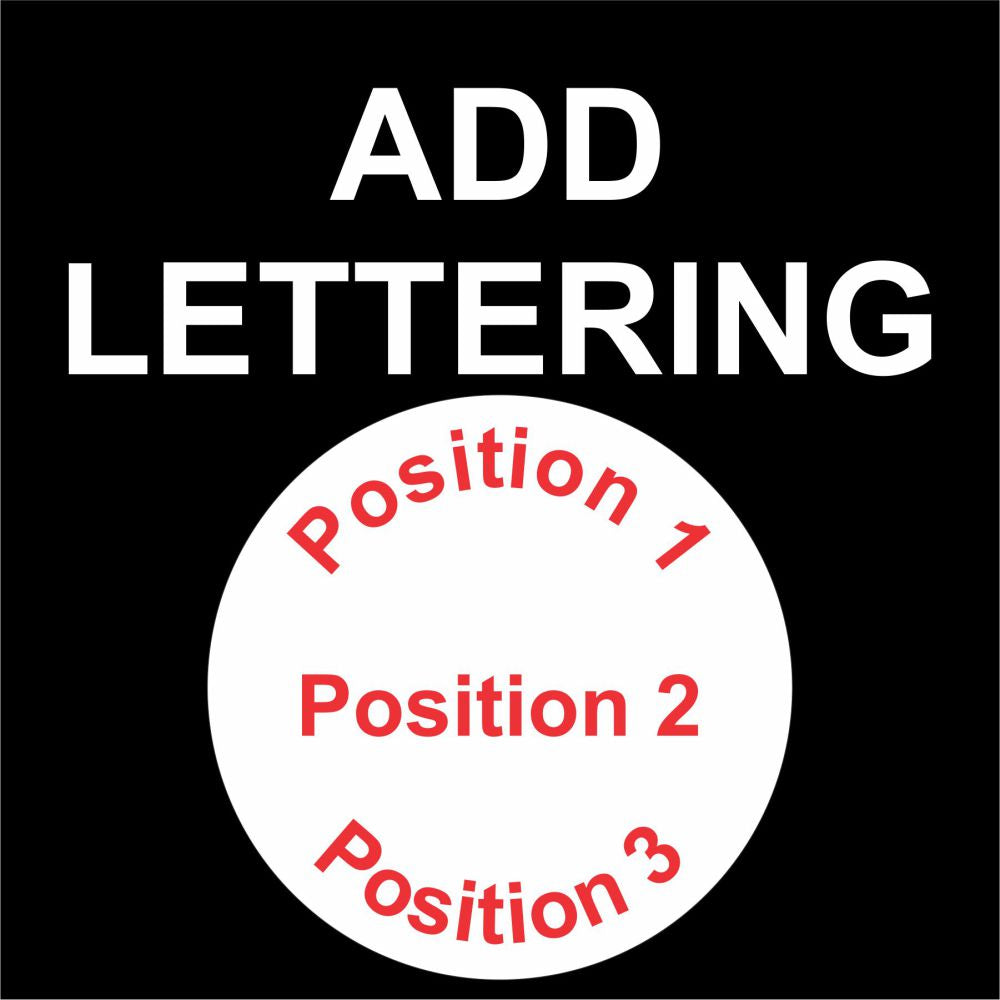 Add Lettering to any of our STOCK designs
ADD LETTERING TO ONE OF OVER 400 STOCK DESIGNS
Add this item to your cart if you wish to add lettering to the stock design you are purchasing. This is NOT a FULL CUSTOM order but rather just an addition to lettering to one of our existing designs.
HOW DO I TELL YOU WHAT LETTERING TO ADD?
1-Put this item in your cart in addition to the stock design
2-On the check out screen there is a box that says "Tire Size" or "Measurements". In this box you can type notes as well.
3-LOCATION-Please specify which location you would like to add lettering to.
4-COLOR-Add any notes about what color you would like to have the lettering
5-STYLE-What font would you like? See photo gallery of different lettering styles.
---